Attention Bride (or Groom) To Be:
How To Have The Most Magical, Romantic, And Emotional Wedding Day Of Your Dreams!
If You Look Good, We Look Good!
First and most important is our desire to create wedding portraiture that helps you look your very best and gently makes an expression of your character and personality. All of us here will spare no effort or expense to totally please you. We truly want to create the finest portraiture . . . for you.
No More Worries About Planning . . . We've Got Your Back . . .
Careful planning is one of the main differences which separate the work of Tsukroff Photography, LLC, from that of other wedding photographers. We spend time with you before, during, and after the photography, planning everything. We help you learn what timing for your day is best for your party, what combinations of families and friends will make for the best memories, and what location is most complementary for your photography. These are the factors which combine to make your wedding photographs truly outstanding! Our clients find this planning time very, very helpful.
You Will Be THRILLED. We Guarantee It!
What? Is that really true? YES . . . we promise you will be thrilled with your finished portraits and your awesome wedding albums (and that we'll make mom cry when she sees your smiles). Or we will remake your portraits to your satisfaction, or retake your photographs. Or, yes, refund your money . . . all of it.
Why do we make this promise? Because I truly believe we are here to capture your vision of your special day. Hundreds of brides (and grooms) have shared their stories with us to guide us towards those PERFECT portraits.
And, we put that promise in writing . . .
CALL US TODAY at 207-657-6372 to arrange a chat at our studio . . . no cost or obligation.
We're All About Creating Art for YOU
Our superb artistry is another reason that the portraits are so beautiful and complementary. It is our careful, loving artist's touch which helps separate the photography of Tsukroff Photography, LLC, from those created by any other wedding photographer in the New England area.
Of course, the major reason for the unique sensitivity of the portraits is Nathan himself. His enthusiasm, sincerity, and true desire to create lasting portraits of you can be found in very few photographic artists today. His careful blend of psychology, art, and photographic technique gives his work a very special style, which has become recognized as the "Tsukroff Look."
Here's How We Do What We Do

Our brides and grooms always have special ideas for wedding photography. That's what makes a wedding so much fun, and so personal.
We capture all the memories that the timing of your day allows, then edit for best finished photographs and create your album for approval. All your photographs are delivered both as prints and digital images, to ensure you never lose your memories. Finished prints are provided for family and bridal party as your gift to say "Thank You" for sharing your special day.
Your library-bound custom album comes in a variety of styles – classic leather cover, linen textures, metallic or acrylic cover, and two-tone leather. Albums are flush-mount, where the photograph is the page, with panoramic layouts for maximum impact.
All photography is captured with portrait-style lighting to create drama and amazing colors. Both photographers work with an assistant to ensure perfection on your wedding day. With these album packages, you receive all images in full-resolution digital format with a Rights Release. Plus, your photographs are created in a magazine-style Memory Book for you to share with family and friends for a lifetime of memories.
Show Us Your Love, All Year Long!
Start your experience with the traditional Engagement Portraits, or share your love throughout the year with the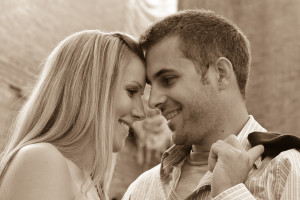 We set your engagement photographs to music in a special presentation on your wedding day for your guests to enjoy.
We ask for a $300 deposit to hold your wedding day.
Let's Chat, no cost or obligation. Call us TODAY at 207-657-6372.
Make a depositFor weddings and portraits
Melissa B, (at the Hilton Garden Inn, Auburn, ME) says: "I can't thank you enough for how fabulous the wedding photos came out! Perfect variety of photos to enjoy and you managed to capture so many important and fun moments"
Dyana and Ben (at Sheepscot Harbour Resort) say: "Thank you so much for all your hard work for our recent wedding. You worked tirelessly to capture the precious moments of our special day, and the photos are absolutely beautiful."