We offer exciting photography styles for every bride!

Our brides and grooms always have special ideas for wedding photography. That's what makes a wedding so much fun, and so personal!
We capture all the photographs that the timing of your day allows, then edit for best finished photographs and create your album for approval. All your photographs are delivered both as prints and digital images, to ensure you never lose your memories. Finished prints are provided for family and bridal party as a gift from you to say "Thank You" for sharing your special day. Your library-bound custom album comes in a variety of styles – classic leather cover, linen textures, metallic or acrylic cover, and two-tone leather. Albums are flushmount, where the picture is the page, with panoramic layouts for maximum impact.
All photography is done with portrait-style lighting to create drama and amazing colors. Both photographers work with an assistant to ensure perfection on your wedding day. A magazine-style proof book allows you to show off your beautiful photographs to family and friends for a lifetime of memories. You receive all images in full-resolution digital format with a Rights Release, and your photographs are hosted at our on-line gallery for a year.
Start your experience with the traditional Engagement Portraits, or share your love throughout the year with the "Four Seasons of Our Love" sessions. We set your photographs to music in a special presentation on your wedding day for your guests to enjoy.
Nathan was a writer/photographer for a daily newspaper in Connecticut and has a photojournalistic and playful style with elegant family poses. Dan has a great eye and loves to grab lots of candids. Alisha sees the world from an artist's perspective and creates wild and crazy images.
Time and again, our clients tells us how amazed they are at the photographs we captured when they weren't looking. And our clients tell us how much they appreciate our ability to create unique photographs just for them. We look forward to working with you to create wonderful wedding memories.
Melissa B, (at the Hilton Garden Inn, Auburn, ME) says: "I can't thank you enough for how fabulous the wedding photos came out! Perfect variety of photos to enjoy and you managed to capture so many important and fun moments"
Dyana and Ben (at Sheepscot Harbour Resort) say: "Thank you so much for all your hard work for our recent wedding. You worked tirelessly to capture the precious moments of our special day, and the photos are absolutely beautiful."
_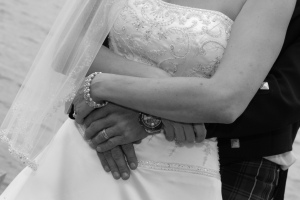 Full-Service photography coverage:
Put your worries aside when Tsukroff Photography creates your wedding memories! With more than 800 weddings and nearly 40 years behind the camera, we will put you at ease and ensure a perfect day to celebrate the start of your life together as a married couple.
You will receive digital images to share on social media, along with finely-crafted albums to ensure you will always have these wonderful memories. We will create the finished photographs along with Thank You cards and portraits, plus create the albums. We include you in the process as you wish, allowing you to devote your time and energy to your family and guests.
We look forward to meeting you in person to share how we create memories you'll cherish for a lifetime.
We work with our couples right from the first meeting to ensure the timing for your special day is perfect. Good photography is more than just a fancy camera – it's all about experience and an artistic eye! And our experience and artistry mean you'll get what you pay for . . . wonderful memories you'll cherish for years to come. Of course, with our team of photographers, we ensure your friends and family enjoy the day instead of worrying about the photography.